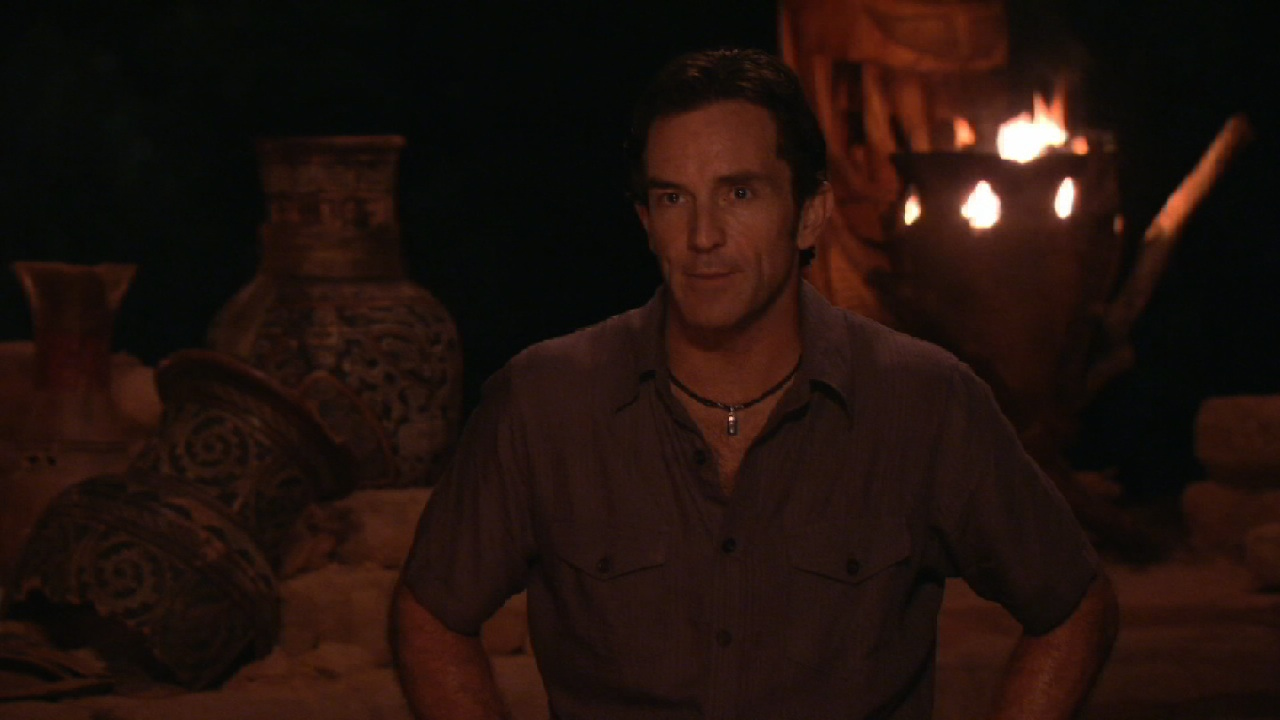 Brady Tribe, we meet again. Last challenge you showed a lot of promise. You took out your final inactive, but yet you still fall short to Cohen - who was playing with only 3 members. That is a tough one.
Shelby- you took over the leader's spot at the challenge. Do you think losing the challenge will reflect poorly on you tonight?
Zac and Shy Guy- you each missed a round early on. Do you think that could be a reason for your tribe to vote you tonight?
Aside from the challenges, how has camp life been? Is everyone getting along? Is there any tension between members?
How is the trust level amongst the group. It has been pretty unanimous with the votes. How do you know who to trust when you haven't really faced any opposition on votes yet?
Idols haven't come into play yet. Do you expect someone to play one tonight, since there isn't as much of a slam dunk target?
Are any of you willing to say that you feel confident that you will not be going home tonight?
It is time to vote. Post your votes by 6pm tomorrow.

Adam

Admin





oops. forgot to give you guys permission to see this.

Adam

Admin






Aaron Shore





I do not think things will look poorly on me, all I did was put name beside numbers and that did not cause the loss of the challenge.


ShelbyJean





I'll collect the votes
If you have a hidden immunity idol and would like to play it, now would be the time to do so....
Spoiler:

Nobody plays an idol
First vote
Spoiler:
Spoiler:
Spoiler:

2 votes Zac, 1 vote Kachina
Fourth vote
Spoiler:

The fourth player voted out of Lsquared: Macquarie Harbour...
Spoiler:

Zac...the tribe has spoken...it is time for you to go
Spoiler:

Brady Tribe, you've now lost half your members. Will this new version be able to pull it together and finally overtake Cohen? Head back to your camp.

Adam

Admin






Shy Guy






Aaron Shore







Similar topics
---
Permissions in this forum:
You
cannot
reply to topics in this forum